Kovalam
About Kovalam
Kovalam is well-known as a paradise of Southern India. The breathtaking beauty of Kovalam provides the heavenly pleasure to its visitors. This internationally renowned beach has three popular adjacent crescent beaches in its 17 km coastline, alienated by the stony outcroppings. In the southernmost region, Lighthouse beach and in the Northern region, Leela Beach is found. Hawa Beach is found in between the other two beaches.
The shallow waters and the low tidal waves are other highlighting points of Kovalam. This is an idyllic tourist destination in the God's own country, Kerala. Kovalam is a perfect destination for spending holidays because it fulfills all the desires of the tourists, so whether you are a couple or a family, Kovalam is just for you.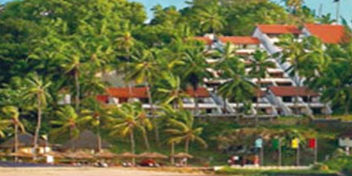 Kovalam For Honeymoon Couples.
Honeymoon time is a most memorable time for the couples. It is a new phase of life so it should begin with something that can provide some unforgettable memories for the lifetime. The romantic and natural surroundings of Kovalam will surely make your memorable time more amusing and fascinating. Kovalam offers lots of amazing places that can't be missed while touring at Kovalam.
Best Kovalam Honeymoon packages
Kochi-Kovalam-Kochi
Kochi-Kovalam-Thekkedy-Kochi
Kochi-Kovalam-Poovar-Kochi
Kochi-Kovalam-Aleppey
Kochi-Kovalam-Poovar-Aleppey
Coimbatore–Kodaikanal-Kovalam
Best Poovar Resorts
Swiss County
Club Mahindra
Tea County
Talltrees
Blackberry
Oakfield
---
Fact Sheet and Climate
Location – Idukki district on the high ranges of the Western Ghats.
Altitude – 5000 to 8000 ft above sea level.
Area – 26.2 Sq kms.
Temperature
Dec, Jan, Feb & Mar : 2C – 27C
Apr & May : 9C – 29C
Jun, Jul & Aug : 14C – 22C
Sep & Oct : 13C – 23C
Nov : 9C – 25
Best time to Visit –
Sep to May.


Monsoon –

July to Aug

Today Weather

33°

haze

humidity: 66%

wind: 3m/s SE

H 33 • L 33
---
Accessing Kovalam
On the way from Kochi to Poovar
Road – Poovar is accessible by frequent buses from Ernakulam (near Kochi), Kottayam, Thekkedy. Interstate buses runs between Bangalore, Coimbatore, Maduri, Theni, Palani to Poovar frequently.
Rail – Poovar is not connected with Rail. Ernakulam 130kms, Kottayam 147km, Madurai 162kms, Coimbatore 158kms.
Air – Nearest Airport Kochi / Cochin 130 kms 4hrs by road. Madurai – 142kms . Coimbatore – 167km. Trivandrum 302km.
---
Important Places to Visit
Kovalam Attractions
The Lighthouse – At the lighthouse beach, a most famous Lighthouse is situated which is also known as Vizhinjam lighthouse or Vilinjam lighthouse. This Lighthouse is 35 m tall and painted with red and white color. The various spectacular views of the Lighthouse beach make it a perfect picnic spot. If you are a lover of cycling then the Lighthouse road is a best venue for you.
Hawa Beach – The Hawa beach is considered as one of the best tourist attraction spots in the state Kerala. The beach is often called as a real heaven on earth. The lovely sunset and the other entire splendor of this beach attract tourists from all over the world. Tourists can also see the living style of fishermen.
Vellayani Lake – Vellayani Lake is located at 7 kms away from Kovalam. This lake covered an area of 7.5 sq km. It is a fresh water lake that looks beautiful at night. This is a largest freshwater lake in the district Thiruvananthapuram. During the Onam festival, a famous annual boat race is organized. Tourists from all over the world come here to enjoy and participate in this race. There is one Vellayani Durga Temple, which is open only for non-Brahmin priests.
Poovar – Poovar is a small coastal village in the district Trivandrum, situated at the southern tip of Trivandrum. This village is blessed with the beautiful beaches and some good tourist resorts.
---
Other Activities to do in Kovalam
These are some major attractions of Kovalam but you can also explore various nearby places around Kovalam like Kovalam Art Gallery, Karamana River and Boating, Edakallu, Varkala, Vellayani Lake, Kanyakumari/Cape Comorin, Valiyathura Pier, Thiruvallam Paashurama Temple, Vizhinjam Rock Cut Cave Temple and so on.
Kovalam will be an ideal choice for the honeymooners because here couples can enjoy lots of tranquil activities like simple walking on the soft sandy shores, sunbathing, swimming, herbal massage, delicious seafood and much more. Kovalam can be visited throughout the year, but it would be better if you plan your trip in the months from December to May. So, come to Kovalam with family or partner and make your holidays more memorable.