2 Nights & 3 Days : Kumarakom Houseboat Tourism Package
About Package
Kerala is one of the most beautiful destinations to visit for tourists and there are certain places like Kumarakom, Aleppey, Munnar and Cherai beach which is ideal destination for honeymoon couples. In this particular tour package you will enjoy 2 Nights 3 Days in Kerala which includes places like amazing Kumarakom, Peaceful Cherai Beach. Tourists can enjoy with their partner in wonderful houseboat and experience mesmerized moments with partner.
Day 1

: Houseboat-Kumarakom

Arrival at Kottayam. Meet, receive and transfer to Kumarakom. Check in houseboat and by Houseboat proceed to Aleppey.

Cruise and sightseeing. Cruise through Vembanadu lake. Visit R Block and C Block where paddy cultivated below sea level. Cruise through canals of Aleppey. The boat can stop some of the places and you can walk in the village to see and experience the village life – the best way to experience Aleppey backwaters in Houseboat. Lunch, evening snacks, dinner and breakfast will be provided.

Options and Activities

Fishing in the lake and backwaters.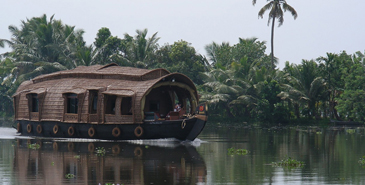 Day 2

: Kumarakom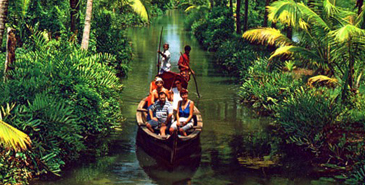 After morning cruise check out at resort. Leisure at resort.
Day 3

: Kumarakom-Kottayam.

(20mins)

06:00 hrs to 08:00 hrs – Visit kumarakom bird sanctuary.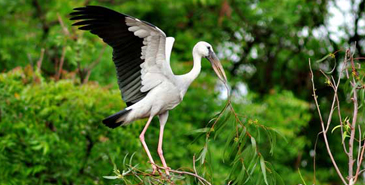 By noon check out from resort and drop at Kottayam Rly station. Tour ends.
Cost for a couple
Destination
Deluxe Option I
Deluxe Option II
Luxury
Premium
Houseboat Lake View www.lakeviewhouseboat.com
AC Dlx
All meals
AC Dlx
All meals
AC Luxury
AC Premium Fully Glass covered Mosquito Free 24h AC + Jacuzi
Kumarakom
Manor Backwater resort Or Royal Rivera
Water Scape Resort
Lake Song Or Abad whispering palms
Zuri Kumarakom
Cost for Couple
01 Apr to 30 Sep
Rs 13400/-
Rs 14400/-
Rs 15900/-
Rs 24700/-
Cost for Couple
01 Oct to 15 Dec
&
15 Jan to 31 Mar
Rs 13900/-
Rs 14900/-
Rs 16700/-
Rs 29700/-
Not valid from 15 Dec to 15 Jan
Note:
Arrival : Kottayam Rly Station
Departure from : Kottayam Rly Station
Honeymoon exclusive complimentary.
Candle light dinner at Resort (except Premium option)
Flower arrangements and wedding cake in houseboat.
Candle light dinner at houseboat.
Houseboat:
Cruise time from 12:00 hrs to 17:30 hrs with 1 hr lunch break. Next day 08:00 hrs to 09:00 hrs.
Welcome drink, Lunch, evening coffee / tea and snacks, Dinner and Next day breakfast & Mineral water included.
AC working time Deluxe and Luxury – 21:00 hrs to 07:00 hrs.
Premieum : 24h AC