Kerala has been a front runner as a winter romantic getaway mainly due to availability of plenty of romantic places in this spectacular state in the South of India. The state has no dearth of romantic beaches, luxurious 5 star resorts & hotels, dreamy islands, backwaters and wildlife spots. The Chembra Peak, Munnar tea gardens, waterfalls in Athirappilly and Houseboat cruise in Kumarakom are some places which create a memorable experience that you will cherish forever. The romantic getaways in Kerala are ideal during the winters as the weather is pleasant and its best honeymoon places are in full swing during this season.
Here are some of the top most honeymoon places in Kerala that are ideal for a romantic getaway or for a special valentine's day date to fill the air with love and bliss:
#1. Munnar Hill Station: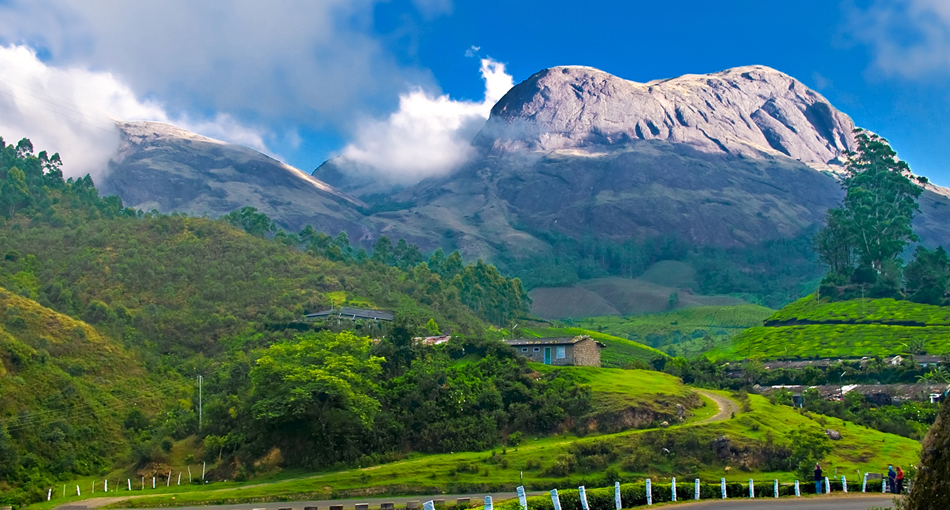 One of the most famous honeymoon destinations of Kerala, Munnar is one spot where natural beauty is its full bloom. The tea gardens here are popular around the country as a stunning site where nature blesses one and all. This splendid holiday destination combines the tea covered mountains with some of the most beautiful species of birds and some beautiful waterfalls. The tea gardens bask in serene sunshine and the misty dawn creates magical views worth exploring that make Munnar one of the most popular honeymoon places in Kerala.
#2. Thekkady Hill Station:
This is a spot that has the major attractions of a wildlife sanctuary, rich plantations and a serene country side and is ideal for a honeymoon getaway. The enchanting hill station of Thekkady is placed amidst the cool scented air of the Western Ghats and the place is mostly unexplored. The distinctive fauna and flora and the spectacular bird species differentiate this spot from other sanctuaries. The hill station is enveloped by spice plantation and is wonderfully a scenic tourist destination. Best time to visit Thekkady hill-station is from September to May. Book your Kerala honeymoon tour package @ lowest fare.
#3. Chembra Peak in Wayanad: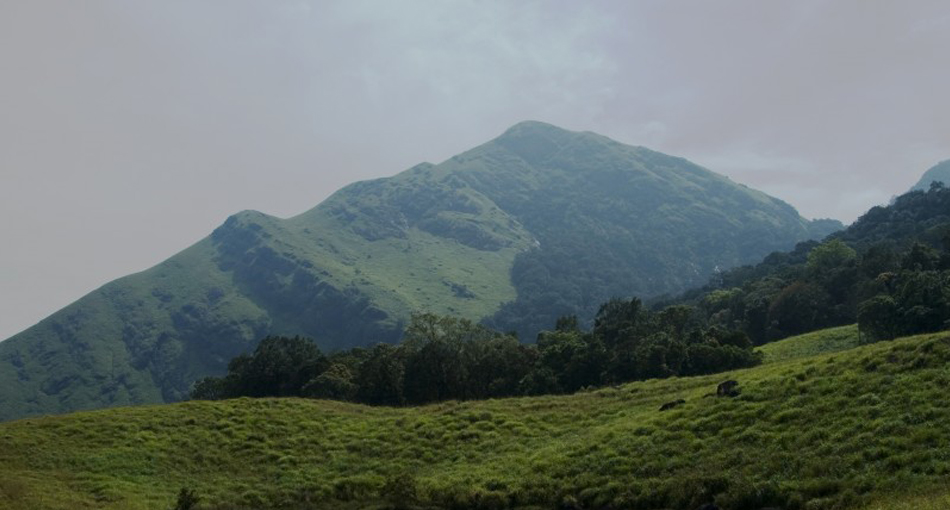 One of the highest peaks in Kerala's Wayanad district, the Chembra Peak also has a perennial lake half way to the top of the peak. The spot is a top rated honeymoon place in Kerala with its heart shaped honeymoon lake. The spot also includes some adventure activity as you need to trek and walk for about a km through dense trees to reach the peak after the lake. The lake is the high point of the trip as it looks surreal covered with mist and snow. The lake is an ideal place for couple hangout and promises a great experience for you and your partner.
#4. Idukki Hill Station:
This is an ideal spot for the couples who wish to experience beaches with green salt water. The beaches are framed by hills and there are also splendid tea plantations around. The chilly breeze of the Idukki hill station makes it a ridiculously romantic place that makes the tourists feel at home. There are small water pools that are surrounded by rich green fauna color. Another interesting spot to be visited is the Idukki dam generating hydroelectric plant nearby.
#5. Green Meadows in Vagamon:
The lush green beauty of the Vagamon meadows invites you to enjoy a splendid time with your partner and the cool mountain air flowing through the grassy hills and velvet lawns makes you feel like you are in middle of a fairy tale. This is a wonderful spot to escape crowds maybe the reason why the picturesque scenery of Vagamon attracts visitors from around the world, Enjoy the sunset with your partner here to create a memory of a lifetime.
Also Read: 7 Fabulous Ways to Make Your Kerala Honeymoon More Romantic and Special
#6. Thattekad Bird Sanctuary:

There is no better activity to enjoy nature than indulging in some bird watching. Most couples visit the Thattekad Bird Sanctuary located 12 km from Kothamangalam to enjoy the richest bird habitat and create memorable time here. This was Kerala's first bird sanctuary and was described by Salim Ali, one of the popular ornithologists as a rich bird habitat of peninsular India. The Periyar River which is the longest river of Kerala engulfs this spot from all sides.
#7. Alleppey Beach: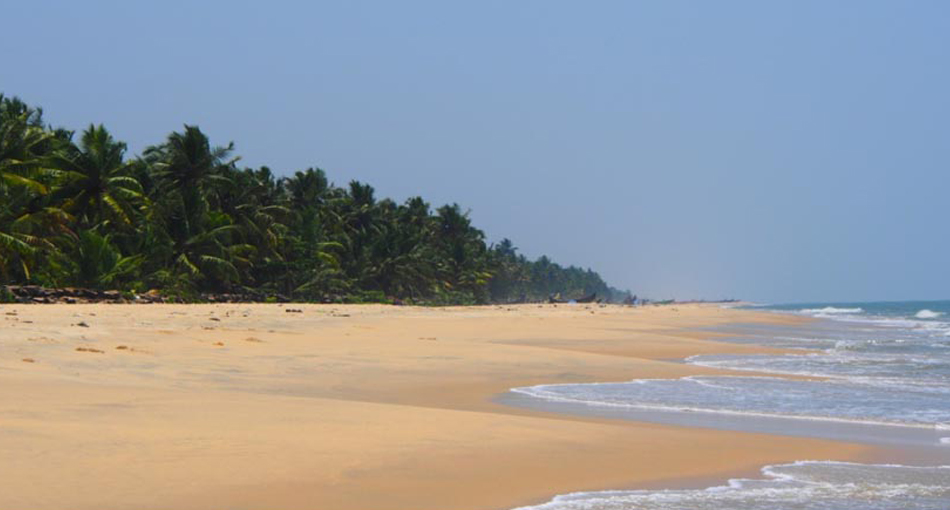 This is one of the most visited beaches of Kerala and has some interesting leftovers of the Alappuzha Sea Bridge, which is a memory of days when the Alappuzha port was an important port in Kerala. Movies like Sura, Thashan were shot here partially.This spot is also dubbed as the 'Venice of the East' due to the immense backwater networks. The travellers from across the world visit this spot to enjoy the diverse bird and animal life. Many visitors from Europe visit this spot due to its proximity to the sea.
#8. Houseboat Experience in Kumarakom: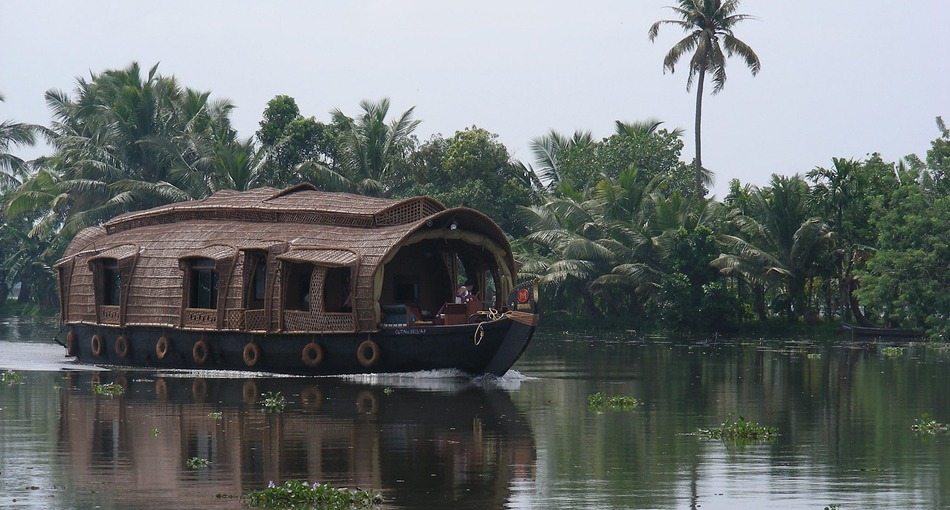 One of the most original waterways of Kerala, the Houseboat is a major reason why people visit this state. The backwaters of Alleppey and Kumarakom are a wonderful treat when enjoyed from a Houseboat. It is also one of the most romantic experiences here. The fertile rice paddies and coconut groves can be enjoyed on Houseboats and create a memorable time for you and your partner. You can book a one bedroom house boat and be rest assured to ensure the time of your life. The best season to book a Houseboat is from August to February.
All the above spots are a treat when you visit with your partner and will ensure you have a great honeymoon experience in God's Own Country. The most common traits of all these Kerala destinations are privacy and seclusion amidst great natural beauty. You can enjoy long walks, cosy dinners and a top notch honeymoon-worthy experience here and Kerala that should definitely be a part of any romantic escapade. Do you want to make your Kerala trip? Contact us here.
Image Courtesy: Wikipedia – Munanr, keralabicycletrips – Thattekad Bird Sanctuary