Kerala, one of the most romantic getaways of India, is located along the Malabar Coast and is highly popular due to its beaches, resorts, the indigenous backwaters, Ayurvedic tourism and spice plantations. Due to its tropical greenery and enticing cultural richness, Kerala has attracted a lot of tourism from across the country as well as from outside. It is a favourite of honeymooners who visit this place to enjoy long cosy walks on the beach, splendid private cottages on islands, enchanting scenic views, personal bedrooms on the Houseboats amidst the backwaters and the luxurious 5 star resorts among the rich plantations.
If you are in Kerala for your honeymoon then there are several spots here that are a must visit to make your honeymoon the most memorable time of your life. Following are the best honeymoon places in Kerala that you must hit:
#1: Western Ghats: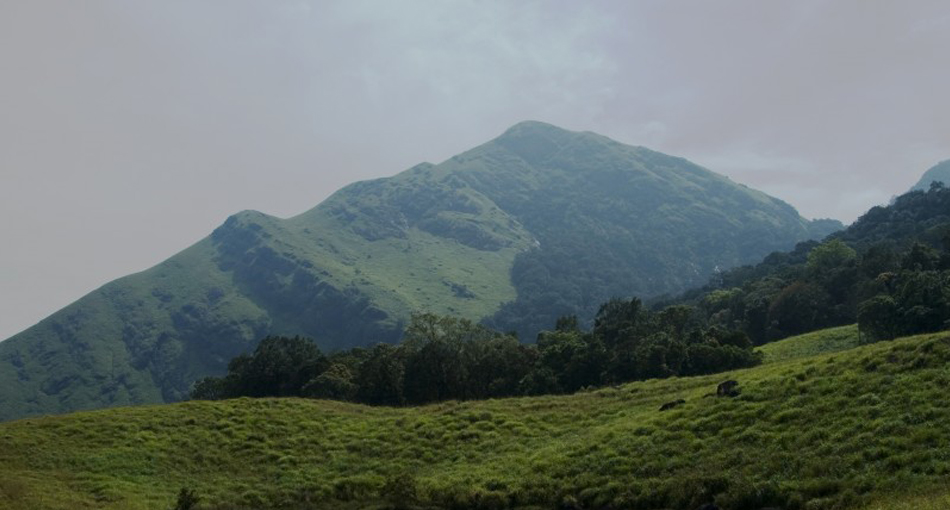 The mighty Western Ghats are nature's precious gift to the state and have been recognised as a UNESCO World heritage Site that has given Kerala one too many reasons to become a traveller's favourite. They provide immense diversity of flora and fauna that is a treat to experience. The Silent valley Park, the Aralam Wildlife Sanctuary and the Eravikulam National Park are some spectacular destinations in the lap of the mountains and provide you a reason to be close with your partner. You can also enjoy a trek with your partner in the tropical rainforests or enjoy wildlife safaris to get that adrenaline rush on your special holiday. Book your Kerala honeymoon tour package at cheapest rates.
#2: Kerala Backwaters:
A network of more than 900 km of both natural and manmade canals, lagoons, islands in multiple rivers and big lakes that run the length and breadth of the state, the Kerala backwaters are a high point in Kerala tourism. The backwaters can be explored through boats with a navigator and a cook. The spectacular vision all through the backwaters creates a high point for which people especially visit Kerala. This is a stunning spot to celebrate your love with your partner. The couple can start their cruise from Alleppey to the south and you can enjoy stunning scenery all along.
#3: Houseboats in Kerala: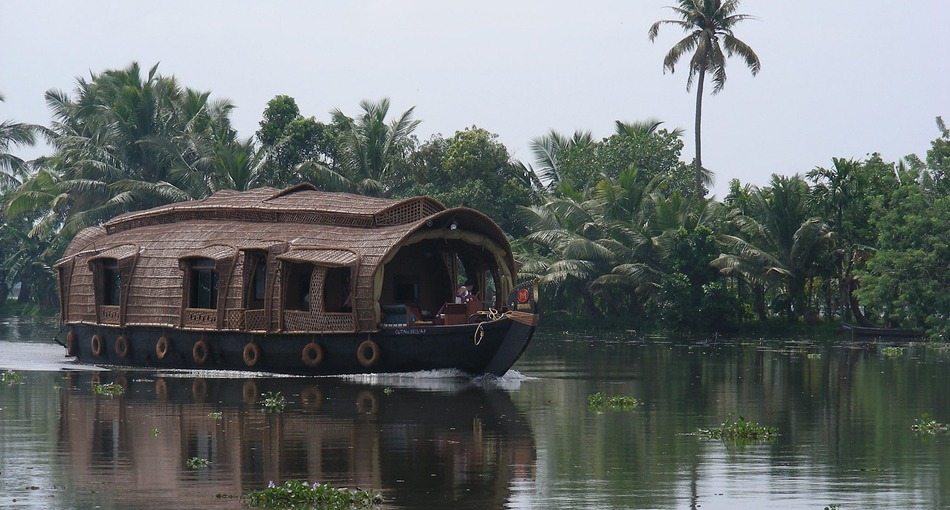 There is no better place to enjoy a secluded honeymoon than being in the midst of water with your partner. Kerala boasts of its original waterways- the Houseboats in the Kumarakom and Alleppey backwaters. The backwaters in Kumarakom give up-close views of the coconut groves and rice paddies. The best season to book a houseboat in Kerala is from August to February as the climate is most suitable during this period. A one bedroom Houseboat is a splendid idea to enjoy your union amidst the natural beauty.
#4: Beaches of Kerala: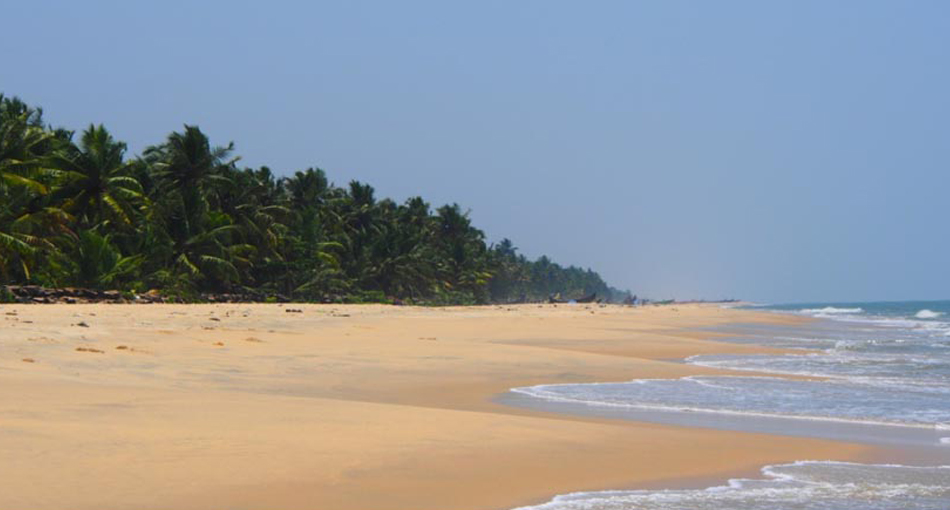 The Poovar Island, the Varkala beach, the Bekal beach and Thiruvananthpuram beaches are some of the most popular beaches of Kerala that are popular locales where cupid is highly active and the French expressions of love are a perfect fit here. These are scenic and provide extreme privacy to couples. The clean sands and fabulous views of the beaches create a memorable place for couples in love. The 5 star resorts & hotels at these beaches provide extremely cosy and enjoyable moments by arranging candle lit dinners and entertaining events like music and dance shows.
#5: Romantic Music: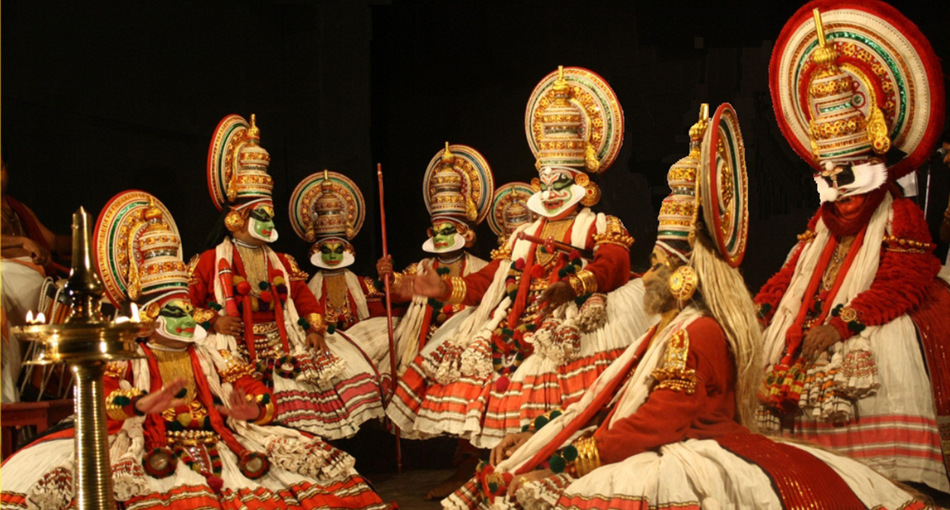 Kerala has a rich tradition of classical Carnatic Music and Hindustani music along with musical poetry that is embedded in the rich culture of this state. Music is one of the most romantic expressions of love and is highly popular among the music loving couples who enjoy the symphony. Many musical legends have emerged from this state and have elevated the music of this state. Along with the music, the major dance form of Kerala Kathakali is also worth enjoying here.
Kerala is one state that is extremely rich in honeymoon getaways that you can explore many of them if on a long trip. All these places promise everything that a couple looks for while on a honeymoon – beautiful locales, rich scenic beauty, privacy, the pleasant cosy air and amazing experience and the above locations would ensure you get all these in a single Kerala tour package from Kerala Honeymoon Holidays.
Image Courtesy: Wiki – Kathakali ,