Some of the most romantic occasions demand equally intriguing destinations. Thus when it comes to planning your honeymoon or an annual Valentine's Day getaway, you want to choose a marvelous location to spend quality time with your spouse or partner. It is a very good idea to plan a honeymoon in advance so that you can book rooms and other essentials in advance. Kerala is one of the most famous destinations that come to mind as soon as we think of romantic getaways, cozy long walks, candle light dinners and finding the privacy & bliss that most of us expect from our honeymoon or Valentine's Day. These romantic places are ideal for spending quality time with your special someone in gods own country – Kerala.
Here are 6 of the most romantic places in Kerala where you can enjoy quality time with your partner:
#1: Munnar Hill Station: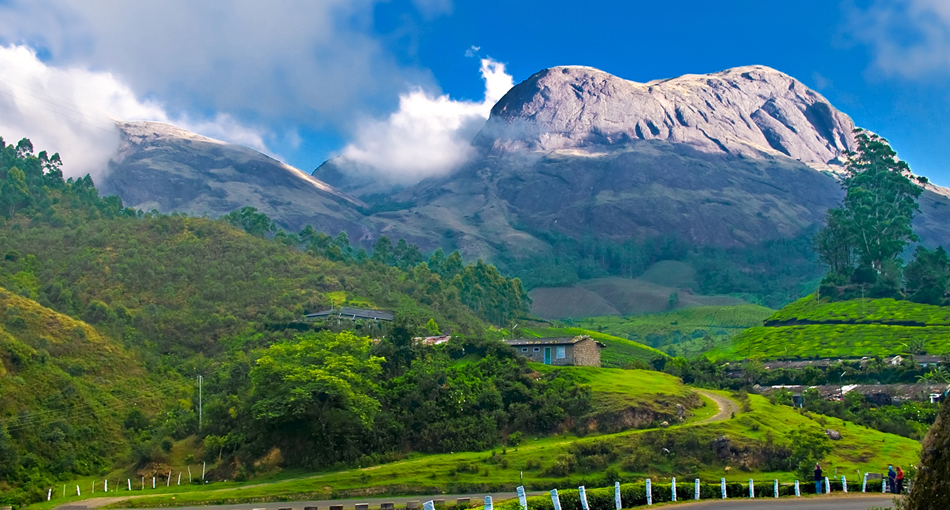 One of the most comprehensive holiday destinations, Munnar is a package that consists of tea plantations, hill ranges, forests, wildlife destinations, valleys and waterfalls. There are many resorts in Munnar amidst the scenic tea plantations and waterfalls that make a holiday to be cherished for a lifetime. Some of the must visit places in and around Munnar are Mattupetty dam, the Mattupetty dairy farm, Kundala dam, Eravikulum National Park, Marayoor Sandalwood National Park, Echo Point, Tea Museum, Chinnar wildlife sanctuary Lakkom waterfalls and Attukad waterfalls.
#2: Vagamon Hill Station: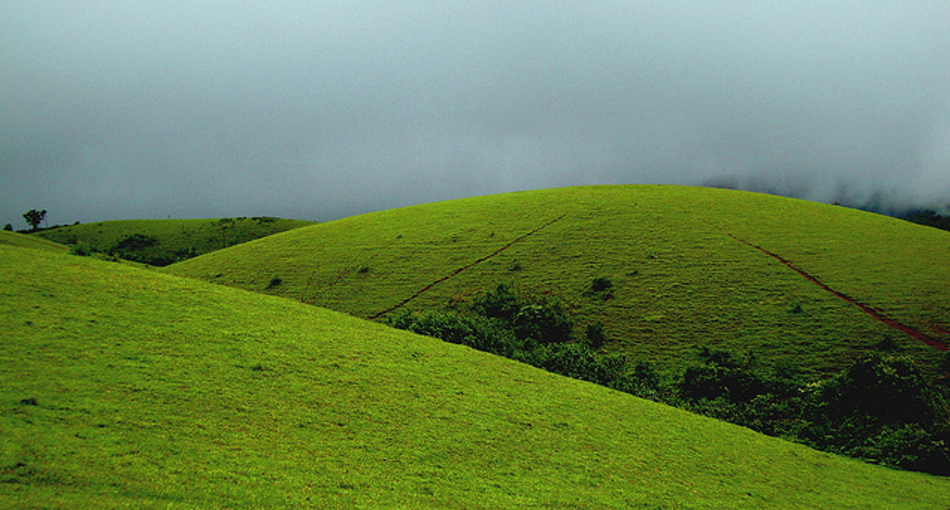 Vagamon is located in Idukki district of Kerala and is one of the popular package trips that comprises of green meadows, splendid valleys, waterfalls, tea estates, rich flora and fauna. The place is home to a large variety of beautiful flowers and orchids that add to the romantic quotient of Vagamon. Cuddled up amidst 3 strikingly beautiful hills, Vagamon is the topmost destination when it comes to a romantic getaway. The must visit places include the Vagamon Meadows, the Murugan Hill, Mooppanpara Canyon, Dairy farms, Pine forests and the paragliding festivals.
#3: Kumarakom Houseboats: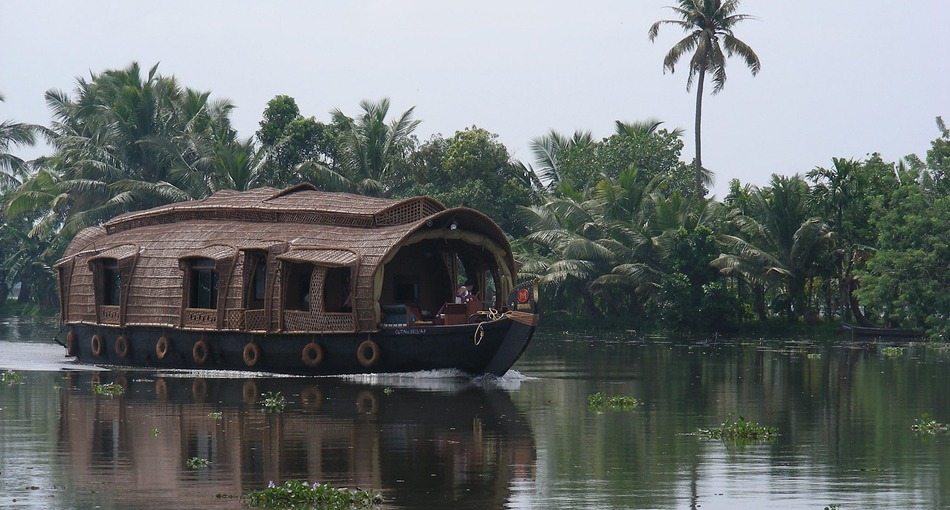 Home to one of the most splendid lake resorts in Kerala, Kumarakom is a sheer bliss where you can spend blissful time amidst the gorgeous lake. The Houseboats of Kerala float in the traditional way in Lake Vembanad and you will get to spend quality time with your partner and spend a memorable honeymoon. The serene waters of the lake provide a memorable experience where-in you get to wine and dine with your partner as you see the banks of Kerala pass by. The heritage lake view resorts in this region are also worth exploring.
#4: Poovar Beach: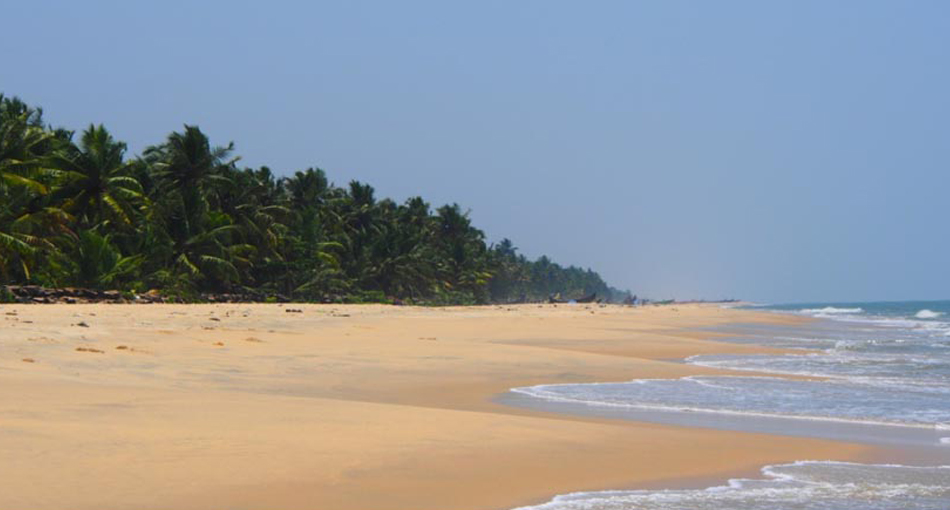 A popular tourist town of Kerala, Poovar is famous for its marvelous beach that is worth exploring when holidaying in Kerala. Poovar lies close to a natural harbor Vizhinjam and has an estuary that connects to the sea during high tides. The beautiful Neyyar River passes through Poovar and enhances the natural beauty of this spot. The serenity and quiet of this place attracts a lot of tourists to this spot and they spend a memorable time in the majestic resorts that have been built for them to explore this place to the maximum.
#5: Alleppey Backwaters:
A popular destination for night cruises, Alleppey backwaters is a dream holiday spot for tourists who want to spend a quiet and memorable time in the splendid Kerala backwaters. The backwaters are a network of rivers, tributaries, lakes and canals that run the length and breadth of the state and provide it its uniqueness that a lot of travelers cherish for a lifetime. These backwaters act as a virtual transportation channel for goods and people in Kerala and the Houseboats are a unique means of exploring them. Renting a boat in the Alleppey backwaters would give you memorable experience in Kerala.
#6: Athirapilly Waterfalls: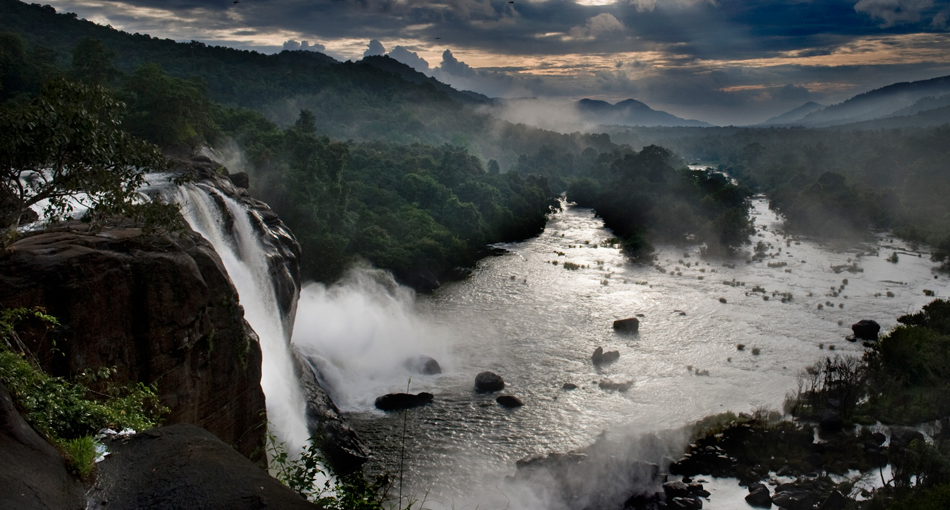 A one of its kind ecosystem in Kerala, Athirapilly waterfalls is a highly relaxing and rejuvenating holiday spot in the state that is home to natural beauty in its top form. The place has some splendid rain-forests and resorts along with beautiful natural waterfalls. The rain-forest resorts in Athirapilly are home to worlds most unique animal and bird species. The place is apt for a secluded honeymoon where-in you can enjoy the nature's beauty in the calm and quiet with your partner by your side.
Kerala is God's own country due to its splendid natural spots as well as the breathtaking beauty of its enthralling hill stations, tea gardens, waterways, houseboats, backwaters and holiday destinations. It is place which lets you relax in the true sense of the word and there is never a dull moment in this state that is full of exciting romantic spots. So whenever you plan a cozy holiday in Kerala with your spouse and wish to indulge in romantic activities including candle light dinners, long walks and cozy evenings that create the best romantic experience that you can ever imagine, think of Kerala and get set to experience love in its true sense.
Image Courtesy : Athirapilly Waterfalls, Vagamon